Jamoose
High Council Member
Location:

Terra

Join Date:

2/23/2009

Posts:

4,318

Btag:

Jamoose#2376

Member Details
This is a build that i will be using on my first barb.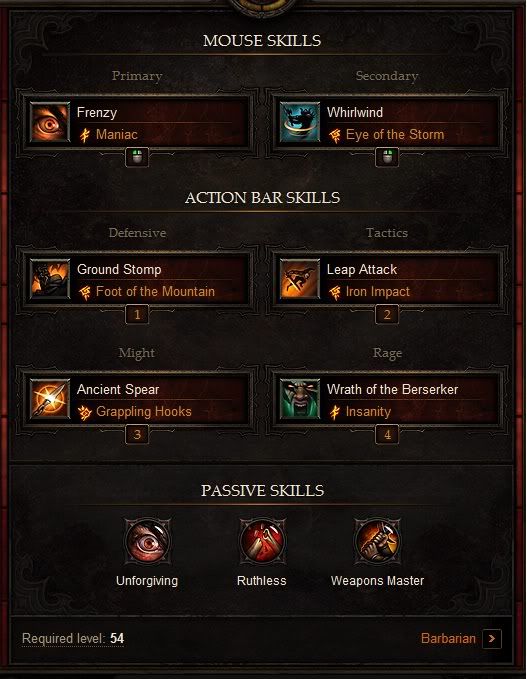 http://eu.battle.net/d3/en/calculator/barbarian#WQXdkP!hZY!ZYbcaZ
-Frenzy as main attack because it is the most viable one for bosses. Period.
-Whirlwind with eye of the storm for more ww.
-Ground stop with foot of the mountain, quick fury boost for ww.
-Leap attack cuz its the best skill ever. mobility and 300% armor with iron impact rune.
-Ancient spear with grapling hooks for those moments where your leap is on cd and those annoying ranged monsters are fucking you up etc.
-Wrath of the berserker with insanity rune for gg damage mainly for bosses.
-Obvious Passive skill choices.
Thats what i call a GG build xD
.