Elfen_Lied
Der Engel Des Todes
Location:

Hamilton

Join Date:

2/22/2006

Posts:

11,458

Member Details
Presents
In association with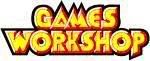 [Well not really, just making it more "game" - like, by adding company logos in the intro]
"He who fights with monsters should look to it that he himself does not become a monster... when you gaze long into the abyss the abyss also gazes into you."
Friedrich Nietzsche
Day 1 Kythorn 1500
Day break over the plains of Westmarch, the camp fires are nothing but embers and ash. The ground still moist with blood from last night's battle with throngs of Fallen Ones. Foul beasts, lesser servants to the Dark Lords of Hell, the Prime Evils, more than 200 years have passed since they were defeated, and still their taint plagues the land.
The city of Dun Craig is still a day's march away, the warriors of the Silver Inferno Crusading Knights are on the march, they have been joined by other like minded groups of Knights, as well as mercenaries, militia, and the usual riff raff looking to make names for themselves, as well as those who have simply been conscripted into fighting, by various Lords and Barons.
Runners from Dun Craig have informed the gathering that the city is besieged by hordes of demons, it's only a matter of time before its defenses fall. Not since The Prime Evils escaped their imprisonments within the soulstones have there been seen such vast numbers, gathered in one place. They are exceptional well organized, they somehow knew exactly where the weak spots were in the city's defenses, odd seeing as how most demons are considered to be rather mindless and unintelligent beasts. Thus it is assumed that there is something more powerful than a mere demonic shaman leading this siege, but whom or what, and how or why they are doing it, are currently unknown. But rumours abound that whatever is leading this siege must either be someone who is able to control them through means of a powerful spell, or perhaps worse, a demon who commands them through sheer intimidation. Many pray that is not the case, as it would to be a seriously dominating and powerful demon.
The gathering relief force readied their weapons and armor, packed up camp and continued on the road to Dun Craig. Novices and veterans alike, talk amongst themselves as they march. The Veterans are eager to again sink their blades into the hearts of their foes, the novices, just as eager, though they are a little weary of their foes.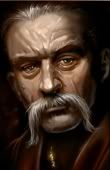 "Not nervous about ze battle ahead, are ve Heinrich?" Karl Sturmgard said to his young squire.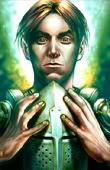 "Vell maybe a little" Heinrich Hohenhiem replied. "I didn't do much last night so zis will be my first really battle, but viz Sigmar Heldenhammer vatching over me, I vill do my best to kill many demons!!"
"Ha Ha, I believe you vill, I haf taught you much, but it ist only in battle zat you find out vat you are made of." Karl said, as he placed his hand on Heinrich's right shoulder.
"Aye laddie" Thoradin Bronzebeard quipped, as he rubbed a cloth over the blade of his axe. "Tis troo thear be no great'r joy than seein' the crooshed an' broken bodies oof yer enemies, strewn aboot yer feet"