Elfen_Lied
Der Engel Des Todes
Location:

Hamilton

Join Date:

2/22/2006

Posts:

11,458

Member Details
The group of adventurers entered the supposed location of the tomb of King Storhm
III of Tethyr, and were met by a man dressed in robes. He appeared to be searching for something amongst the rumble.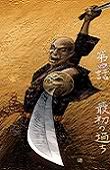 "

So there is sanity in all of this madness. If you are not in reague with the evil sat dwells in sis unhory prace, Shikyomaru begs your assistance. I am rooking for an ancient scroll." said the man.
"

Let me guess, the scroll of the life of King Strohm III of Tethyr?" said Sir Elric.
"

How did you know?" asked Shikyomaru.
"

Samia. She has recruited us to find the this scroll." Balgarath replied.
"

Samia recruited me for sis task too sen it seems, ret us search togeser. Be doubry careful, I'm sure all manners of stupid mouse traps await our toes in the dark!" said Shikyomaru.