Elfen_Lied
Der Engel Des Todes
Location:

Hamilton

Join Date:

2/22/2006

Posts:

11,458

Member Details
With a might right hook the large mail in the plate mail sent Shikyomaru crashing through a table onto the floor. But he refused to stay down.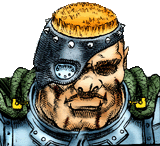 "So ye want some more then aye?" said the man. "Ye got it."
With another huge punch Shikyomaru broke his way through another table.
"Where yer down ye stay down. Or ye will not be getting up a third time."
But Shikyomaru paid no attention to the man's threats. and rose to his feet once again.
"Oi!! I told yer not to get up again., Ye really making me mad mate, ye are!" grunted the large warrior.
Shikyomaru quickley stepped forward as the man lunged towards him to deleiver another powerful blow, and grabbed his arm and spun him around onto his back on the ground.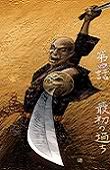 "If you hope to beat me in a fight you wirr have to do much better san sat" Shikyomaru said mockingly while holding a katana to the man's throat. "Now my friends and I must take our reave, If you want a rematch I suggest you come find me when you are ress drunk and have rearned how to fight, untir sen, I wirr take which ever woman I prease."
You could have beaten him at any time, but you did not. Why?" asked Balgarath.
"He was sizing us up as soon as we entered se tavern, he needed to rearn a varuabre resson, to fear what you cannot see." Shikyomaru said. "And besides, it is fun tossing drunks."
"Prehaps your reputation proceeds you. I have heard tales of a man from a land far away, know as much for his skill in battle as his bar room antics. I had not put two and two together until now. You will certainly liven any trip to a tavern more enjoyable, should we happen upon other such characters you have shall we say met before." Sir Elric said solemnly.