Elfen_Lied
Der Engel Des Todes
Location:

Hamilton

Join Date:

2/22/2006

Posts:

11,458

Member Details
"Such a waste of undead flesh." Balgarath groaned as the last of the ghouls fell.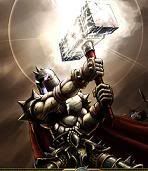 "Over there!" cried Darrian. "There is a small opening in the rock face."
"The Beholder's Lair?" queried Sir Elric.
The made their way to the opening, it sloped steeply upwards. After a short while they found themselves in a small cavern. But it was not rock like the level below. It's floor, walls and ceiling were like that of a shiny tanned leather.
"Impressive place for the lair of such an evil and vile creature, but perhaps that is to be expected." Sir Elric said upon entering further. "Quiet all of you. Search for the part of the rod it must be close."
After much searching, Shikyomaru found to second half of the device, wedged in a small gap in the wall of the cavern. he tossed it to Sir Elric, who then attached it to the piece he already had.
And then from out of the shadows, the beast emerged. It's eye stalks were long, but unlike others of it's ilk, the eyes were blind. However this proved to be no hindrance for the creature, as it made it's way with ease towards to adventurers.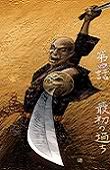 "Rook out!!" shouted Shikyomaru. "Here it comes!"