Ullion
High Council Member
Join Date:

3/21/2008

Posts:

2,474

Member Details
"How about you? Forgive me for saying this, but you definitely appear a little out of place here."
Būti smiled at the question. She closed her eyes and lowered her head, "Yes, I believe most would agree with you on that point". She looked up and noticed everyone had finished arriving and got into the wagon or on their horses. Būti assisted with loading the wagon, then jumped in, and sat in the farthest corner from everyone else.
"well we will have to finish this conversation later it seems?
she heard Kari say. "Indeed, a more quiet and empty place would certainly be a better place to hold our little talk than here".
Būti assisted with loading the wagon, then jumped in, and sat in the farthest corner from everyone else. He crossed her legs and closed her eyes again, and focused on the blackness that surrounded her. The darkness, in it she was alone, but always felt safe and comfortable, and the troubles of the real world rarely seemed to phase her when she was here. But off to the distance, she heard more voices, quiet to her, but the more she focused ? the more she understood what was being said.
"Speaking of which, may I ask a favor of you, Kifu? I was wondering if you could ever raise my horse from the dead, if he ever fell in battle..?",
followed closely by an older man's voice, which Būti assumed to be the Witch Doctor's:
"of course, I could raise your horse from the dead but....I am afraid he would turn and try to kill you..hahaha".
Būti, despite still being in her personal void, felt confused. Had these people never heard the great tales of Uldyssian? The great books she read when she was young, written by a man named Kalan. She had recalled the part where one of their allies, Achillios, had been ?revived? from the dead, but in a manner where his body had been left in the exact condition it was in when he came back to life, but was no longer restrained by limitations on mortals. What is that state of being called again? It is believed to be the afterdeath state, I?m sure of it. But I don?t think I am anywhere near the capabilities of doing such a feat, but it would also depend on their location.
With a deep breath and exhale, she exited her entranced state and came back to reality. She looked around as she noticed the wagons rushing through the forest. They suddenly came to a halt, and that was when she noticed the thick walls of black smoke, and the distress of the now destroyed village of Tappas. "By the Dragon!" she couldn't help herself exclaiming, not even seeing this coming. She hit herself on the head, for missing such an obvious reason for the simplicity of the battle they had fought earlier. Buliwyf had commanded everyone to exit the wagons and to spread out the village to search for any survivors. Būti had immediately jumped out and crouched. She drew several runes in the air, and she muttered a few ancient words of power, and closed her eyes. After a quick moment, she opened them again to complete blackness, which quickly changed to a scratchy white, and then back to normality. She stood up, and approached Kari again, decided that she should be in pairs, especially when the complete condition is now unknown amongst them all. She whispered to her comrade, "Kari, let's get up on high ground, or roofs, and we can spot out survivors from up there, and get a good vantage point on our enemies. Being an archer, I'm sure you're not a fan of close ranged combat, so being on a roof should give you the needed time and distance from these uncivilized warriors, am I correct"?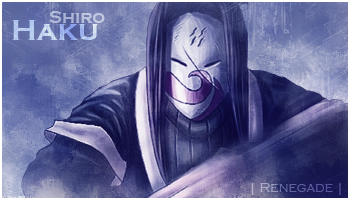 One becomes strong when they are fighting to protect someone close to them...
- Shiro Haku