LinkX
Ancient
Join Date:

12/4/2007

Posts:

6,260

Member Details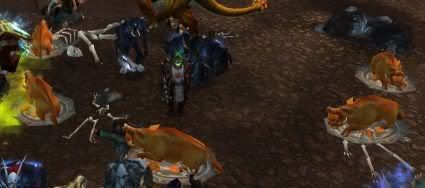 There was recently an event orchestrated by Peta in the World of Warcraft server Whisperwind, where a few Horde forsaken were to kill some seals. Then, in there wonderous glory, the Alliance heroes were to come in and kill the evil Horde Forsaken. However, things don't always turn out as one plans, which Peta learned - and hard.
According to
WoWInsider.com
, the Horde showed up by the dozens, slaughtering the Alliance as well as the Seals. And, as if that was not enough, and to add humiliation not only to the Alliance, but to Peta themselves, the Horde had a Barbaque. Yes, the slaying of small white seals and the barbaqueing and eating of Pigs. What a day for Peta!
However, while the results were hilarious, this brings to the forefront a very starteling trend that may be occuring. Yes, this was World of Warcraft, but this also sets precidence for companies to hold rallies in online games in general. And not only Blizzard's World of Warcraft, but Everquest, Titan's Quest, and even possibly Diablo 3....
Now, I ask you, what are your thoughts on this? Do you agree with this tactic? Do you think it was just in good humor? Do you think that they got what was coming to them? Or do you think advertisement in games in general is wrong? What is your oppinion?