Mephisto's Lament
Que-Hegan
Join Date:

6/28/2008

Posts:

3,247

Member Details
So my dad brought home some steaks today, and I decided to go crazy..the end result was ... well... crazy (in a good way).

I don't know if this has been tried before, but I'll share regardless. Here is what you need.

- 2 large steaks
- Chili peppers (green) (1 is more than enough)
- 1 onion
- 2 table spoons of chopped mushrooms (they're canned here)
- A pinch of cinnamon
- A pinch of ground sumac
- 2 ground cloves of garlic (less or more, depends on how you like it)
- Chopped up thyme (I usually chop up like, 4 or 5 small leaves, a tiny amount that gives just the right taste)
- 2 tea spoons of mustard
- A pinch of salt
- Butter
- 1 lemon

I always found cooking meat/chicken in butter way more taste-friendly than oil is.

You put the steaks aside, and the butter aside. You chop up about half a chili pepper into small circles (upon frying, I didn't find this making the steak spicy, just gave it a nice taste), chop the onions into circles, squeeze in the lemon, and add in everything else as is, and just mix them up with a spoon.

Start frying the steak in the butter. Wait about 1 minute on each side of the steak (frying) then add the mixture on top. Leave it for about 3-4 minutes, then flip the steaks over. You should wait until the steaks become somewhat scorched/crispy, which coincides with the mixture turning to a darker color. Serve the steaks, and collect the mixture from the frying pan, and put it besides the steak. I eat the steak, and with it I eat a bit of the mixture, which has plenty of taste, and what damn good taste it is. Someone should try this and give me an honest opinion.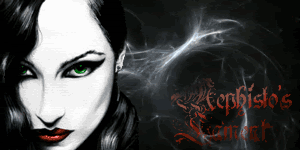 Rise and rise again, until lambs become lions