MAldenB
Cantor
Join Date:

10/10/2011

Posts:

627

Member Details
I find it unlikely that nobody has come across this and speculated on what it means before, but each time I have beaten a difficulty, I can't help but wonder what sort of hint this could be!
This last time of clearing nightmare difficulty, I decided to take some snapshots and stitch them together to have one nice and clean photo to ponder at. In case somebody doesn't know what I'm talking about, I'm talking about what the enchantress says at the end of the game, right after slaying Diablo, when all that is left to do is talk to the angel (her name escapes me) and roll the credits. Here it is, specifically: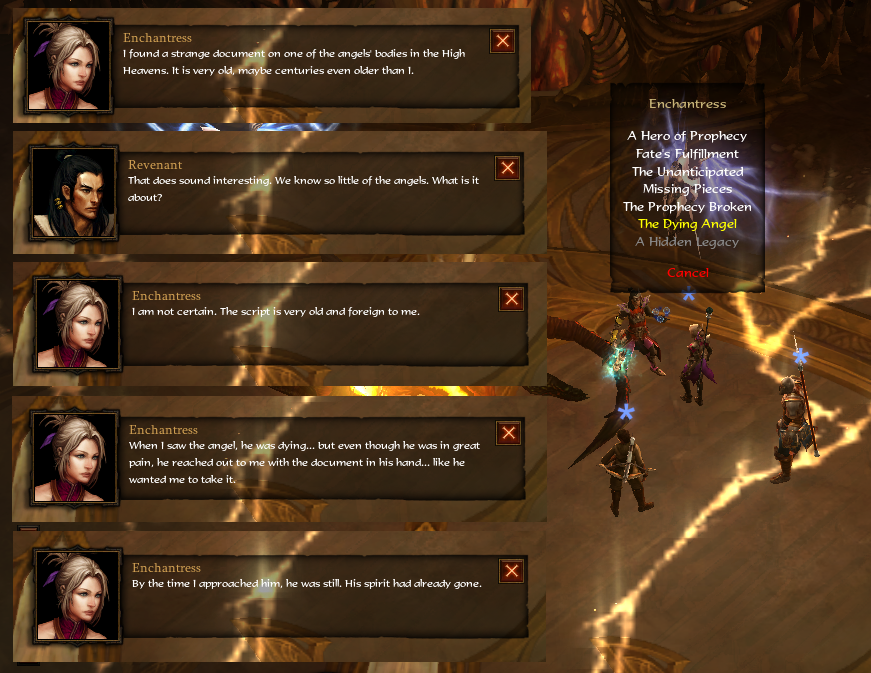 A document, huh? That's older than the Enchantress herself (which is pretty old, since she came from the far, far past thanks to Tyrael), and she can't begin to comprehend what it is.
And why is the document so important that an angel try giving it to her at its moment of death?
This is clearly a hint at what is to come.
What say you, diablofans? What's up with this being at the end for no apparent reason other than possibly being a hint at future content?